Random Image Rotator 4
Friday, September 29, 2023
Showcase your products in many eye-catching formats
Grab your visitor's attention and keep them interested in what you have to offer immediately.
No more scattered pictures all over your web site. No more wondering how to get your hottest products in plain view. No more hassling with web site layouts. Best of all... no special modules like Java or Flash are required. Now you can rotate any type of image on your web site with just a few mouse clicks.
Whether you sell homes, cars, software, jewelry, or just want to show off your kids or your pets... the Random Image Rotator 4 will make them shine. It's so simple too!
Features:
Rotate an unlimited number of images on each page
Link each image to a different web site of your choice
Easy image management. Upload pictures right from your web browser.
Images can hover, slide, zoom, fade, and more.
Add unique descriptions for each image
NO JAVA OR FLASH REQUIRED to prevent browser crashes and loading delays
Easy to set up. One line of code on your page will rotate an unlimited number of images and links
Dynamically change colors, speed, and style in just a couple mouse clicks
Track which links are performing best with click thru tracking
Easy password protected web administration to add or remove images and links
Works with virtually all modern web browsers, so it's compatible with your PC, Mac, or Linux computer
New Features:
Resize large images right through your web browser
Image Zooming
Image Hovering
Image Sliding
Image Carousel
Save entire projects for future use or share them
Automatically import your projects from version III
Why do I need the Random Image Rotator 4?
Save time by centralizing all of your images into one location
Keep your visitors in one location instead of navigating from one page to another
Instantly change images, text, and links without ever editing your web pages again
Make your web site look more appealing and interesting to your visitors so they'll keep coming back and stay longer
Slide your images left or right
Rotate pictures in a 3D carousel
ZOOM when your mouse is over an image
Fade images in and out
Add unique descriptions for each image
Set image display times, fade speed, and more
Link each image to a different web site
Try it for yourself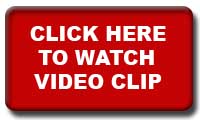 Installation:Random Image Rotator 4 automatically installs on your web site in seconds
Or, follow the below instructions to install manually.
Upload randimage4.cgi to your cgi-bin folder
CHMOD randimage4.cgi to 755
Edit randimage4.cgi to the correct paths and settings you want
Be sure the path permissions (CHMOD) you want to save any files to are set to 777
Project Packs
Want some cool pictures to show on your web site?
Download Project Packs
for the Random Image Rotator 4 to spice up your web site with no effort at all.
This is the most cost efficient way to have your site not only be user friendly, but also look and work great. After using the autoupload I had a few problems with my server working the software. However, Joe helped me work out the problems and the software working perfect in 1 day. Not only did he make it work he showed me what the problem was and how to make future pages work smoothly with my server. The best customer service I have ever dealt with.
Dave Keith
Send us your thoughts

Questions?
Get this software title and over $8,000 of other eye-catching web software products for
only $9
Download Fuse Node.js Compiler