YaBB 2.1
Monday, October 18, 2021
YaBB is a leading free forum software package that rivals any professional message board out there. It provides a real-time chat and support system for your visitors. While chat programs allow people to talk directly, you have to be on at the same time as others. With forum software like YaBB, you can talk any time, and everyone can join in the conversation! Build a community and get visitors to come back for interesting discussions, fun chit chat, or needed support without having to spend thousands of dollars.
Why choose YaBB? This system is the world's first and most popular open-source perl forum software! All you need to do to get started is download YaBB from this site for FREE and install it on your existing website! You can control every aspect of your forum...
Features:
Every Page
Forum Index
Topic Index
Topic Display
Post Page
Other Pages
Other Features
ScreenShots: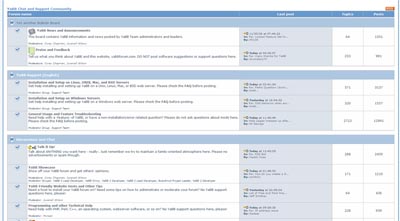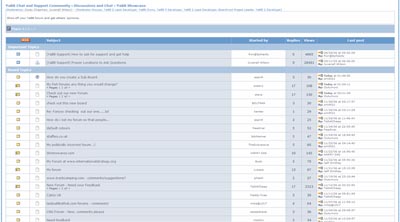 Installation:YaBB 2.1 automatically installs on your web site in seconds
Or, follow the below instructions to install manually.
When you first run YaBB the default password will be set to
admin
The YaBB 2.1 installation guide can be
viewed here
.
You can bet I'll be recommending CGIconnection to everyone on my list as well as all my personal friends who use scripts of any kind.
Robert Prieto
Send us your thoughts
Download Fuse Node.js Compiler