AD Flasher 1.5
Tuesday, November 28, 2023
If your web site is like most, your homepage has content, but doesn't show your visitor new products, services, or articles immediately.
Your visitor will then leave your web site because they don't see anything new to keep them there. This means you just lost a visitor and even worse, you may have lost a sale.
That's where AD Flasher comes in.
AD Flasher makes your content and products on your web site
float, shake, scroll and more.
You can even display your favorite RSS news feeds, which is the latest way to add fresh, new content to your web site each day. There are thousands of RSS feeds ranging from news, special interest, blogs, podcasts, and many more. AD Flasher will make them come alive instead of having content just sitting on a web page.
AD Flasher also won't be blocked like Pop Up windows either. They can be very annoying, and with all of the Pop Up blockers, how many times are your ads actually seen?
You should see the AD Flasher in the middle of your screen.
Features:
No programming. AD Flasher gives you one line of code and you're ready to display your AD's
Won't be blocked like a Pop Up Ad
Always fresh content on your web site. Use AD Flasher's RSS feed option to add other web site's content to your web site automatically
Grab your visitor's attention with scrolling ADs, shaking, and more.
You choose the colors, style, and more to match your current web site theme
Each AD can contain HTML, pictures, or just about any other type of content
Rotate an unlimited number of AD's and RSS feeds
Easy online web administration of all AD content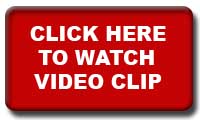 Password is:
admin
.
How to use:
To create or edit any AD projects you created for rotation, simply point your web browser to:
http://www.yourserver.com/cgi-bin/adflasher.cgi
Once you create your AD, the AD Flasher will give you the JavaScript code to place on your web pages.
Installation:AD Flasher 1.5 automatically installs on your web site in seconds
Or, follow the below instructions to install manually.
Create a folder called adflasher on your web site
Change the permissions (CHMOD) the folder adflasher to 777
Edit adflasher.cgi and set the $save_dir variable to the folder your created above
Now set $script_url to the location of adflasher.cgi. For example: http://www.your-web-site.com/adflasher.cgi
Move adflasher.cgi to your CGI-BIN folder and CHMOD to 755.
Using RSS feeds:
To display your RSS feed, check the box that says
This is an RSS feed
. The description of each article will display automatically, so you can leave the description box empty.
To customize your RSS feeds, in the description box, you can use the below variables:
!URL! Displays the article description
!DATE! Displays the article's date (if available)
!TIME! Displays the article's time (if available)
Using the above, you can display each feed any way you want, and not forced to use the same font, size, and colors.
Passing Variables:
If you need to pass any variables to your AD's, just surround the variable name you want displayed with exclamation points.
For example, let's say you passed two different variables to the AD Flasher. Like this:
adflasher.cgi?VAR1=apple&VAR2=orange
You can now put
!VAR1!
in the description box to show
apple
and
!VAR2!
to display
orange
.
This is ideal when you're tracking your AD's.
Using Hyperlinks:
The Ad Flasher uses Javascript to display all articles, so using special characters, such as quotation marks, must be escaped using a backslash. This tells the AD Flasher that you are not displaying a quotation mark, but rather using code.
For example:
<A HREF=\"http://www.cgiconnection.com\">CGI Connection</A>
Notice the backslash before the quotes. Without them, the link will not work correctly.
"just stumbled upon your Forum Tracker ... VERY cool, my friend! Thanks for including IM4Newbies ..;) And a VERY nicely laid out, and informative, site ... too!"
- M. Merz
Send us your thoughts

Questions?
Get this software title and over $8,000 of other eye-catching web software products for
only $9
Download Fuse Node.js Compiler