Creature Creator 2
Friday, September 29, 2023
The Creature Creator 2 adds instant viral marketing to your web site. Viral marketing encourages individuals to pass on a marketing message to others.
Creature Creator 2 lets your visitors add spooky creatures and special effects to their web pages for some Halloween fun, and your ads get displayed along with it
It's the perfect gift to give away on your web site to get repeat visitors, attract new visitors, and ultimately increase sales.
Features:
Add your own images so your visitors never get bored... there's no limit
Allow only certain web sites to run Creature Creator 2 to prevent unauthorized use
Let others customize the Creature Creator 2 for their own web site
Create your own ads and messages that will be displayed along with the creatures and special effects
Installation:Creature Creator 2 automatically installs on your web site in seconds
Or, follow the below instructions to install manually.
Untar ccreator2.tar. If you use telnet or ssh, the command would be: tar xvfp ccreator2.tar
Move ccreator2.cgi to your CGI-BIN folder and CHMOD to 755
Edit the folder locations in ccreator2.cgi to where your pictures are stored for use with Creature Creator 2
CHMOD the folder chosen above to 755
Move the rest of the .GIF files to the folder you chose above.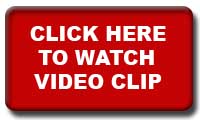 Troubleshooting:
If your images are not showing up or little X's are appearing, check the following:
Make sure the location specified in the ccreator2.cgi script is the correct location of your pictures
Make sure only picture files, such as GIF, JPG, or PNG files are in your picture folder. Delete anything else in that folder.
Thank you for your support!
Sally Robinson
The BLH Club
Send us your thoughts

Questions?
Get this software title and over $8,000 of other eye-catching web software products for
only $9
Download Fuse Node.js Compiler