WebPost DesignIT 2
Get That Professional, Animated, 3D Style Web Site In Just A Few Mouse Clicks
Best Of All You'll Never Pay A Web Designer Or Programmer Again To Make Changes For You
Friday, September 29, 2023
If you've ever tried to create a web site, you know how difficult it can be to make it look professional, but stylish all at the same time. Usually to get it to look like the "pros" you need to hire a professional web designer costing thousands of dollars, and even worse, you need to hire them
again
to make any changes in the future! What a nightmare!
WebPost DesignIT takes all of the hassle and frustration out of designing a web site by doing everything for you. You don't need to know how to use expensive programs like Adobe PhotoShop, Flash, DreamWeaver, or Microsoft FrontPage to get that "perfect" look.
WebPost DesignIT will automatically make your pictures the size they should be, add shading and borders to them to give that 3-D, professional appearance, and also add animation and special effects without you having to know a single thing about web design or computer programming. You'll never need to hire a designer ever again!
Whether you've never created a web site before, or you're a seasoned professional designer, you'll find WebPost DesignIT the easiest way to create that "perfect look" for all of your web sites -- yours and your clients.
Features
Pictures are automatically resized and optimized for the Web when you upload them, so they show up as fast as possible when a visitor comes to your web site
Shading and borders are dynamically added to your pictures to give them a professional, 3-D like appearance. You'll never need to mess with expensive and confusing graphic design software again
Animation and special effects are added automatically to pictures so your web site really grabs your visitor's attention
Galleries of your pictures can be created in an instant and then displayed in a Web 2.0, animated, hover style on your web page without knowing a single line of programming code
Add videos, MP3's, and documents easily and display them with style, without any confusing programming code
Change your entire web site layout, pictures, colors, or style with just a few mouse clicks without ever calling a web designer or programmer again
Easily keep your web site in the search engines by having full control over your "Meta Tags". Most web sites are lacking these so your web site isn't indexed or ranked properly, or at all in the major search engines! This alone can save you hundreds of dollars and countless hours of time trying to create, manage, and update
Create an unlimited number of pages and web sites for yourself, your customers, and clients -- even if you're an experienced web site designer
Built in logo and banner designer so you can create amazing text graphics without ever leaving your web browser, and without using complex and expensive Mac or PC based software
WebPost DesignIT does not use Adobe Flash for animation and special effects. While Flash is great for certain things such as videos, creating your entire web site with it is not recommended, since many web browsers and devices do not support Adobe Flash; so your web site may not be viewable at all to some people
WebPost DesignIT ScreenShots
Sample Web Sites Created With WebPost DesignIT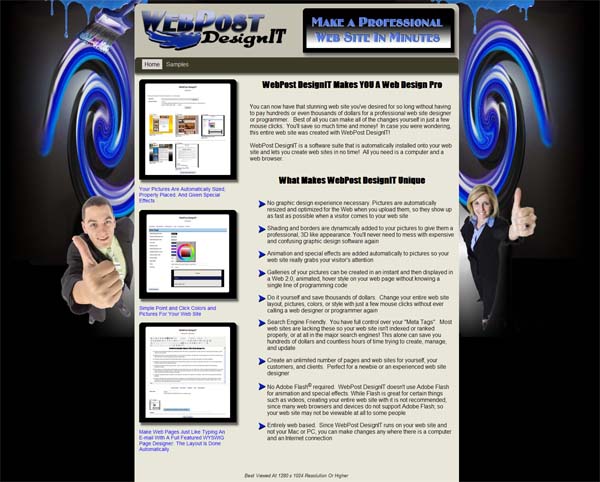 View Web Site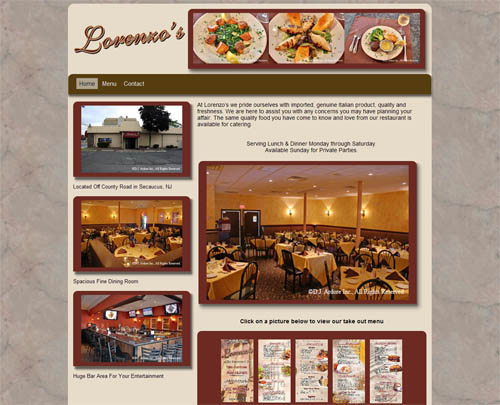 View Web Site
Perfect for restaurants and deli's who want to make your visitor's mouth water rather than spend time building and styling your web site
Whether you have a menu for your restaurant, salon, bar, deli, pizzeria, repair shop, or anything else, you can have it displayed entirely -- page by page -- in an animated, eye-catching fashion.
Save money by sending people to your web site instead of printing fliers and menus too!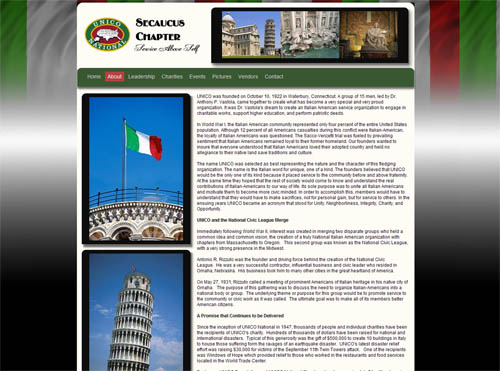 View Web Site
Your pictures display and scroll automatically without any programming or design experience needed
Create galleries of your pictures and have them displayed in a variety of ways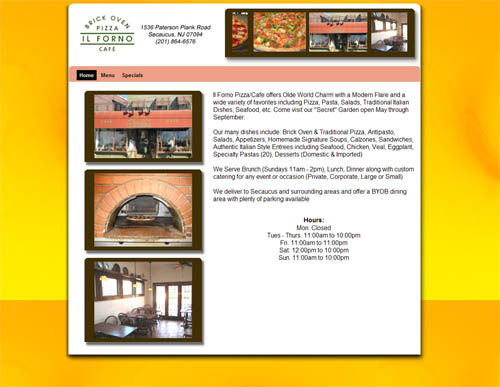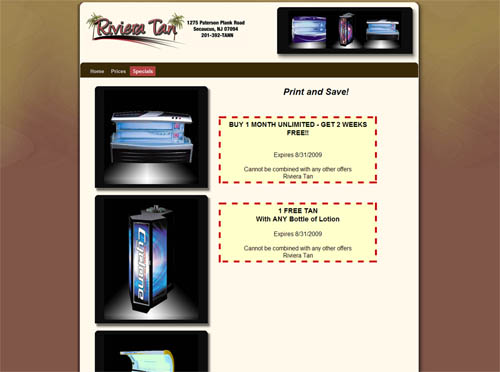 Build a professional, Web 2.0 style web site in no time for any type of business
Requirements:
Perl 5.005+
ImageMagick 5 module or later. You can obtain it for free at cpan.org. If you're not sure if your web site has this installed, you can use our Module Checker to find out. Most web hosting companies will install it for you.
Installation:WebPost DesignIT 2 automatically installs on your web site in seconds
Or, follow the below instructions to install manually.
Untar wpdesignit2.tar. If you use telnet or ssh, the command would be: tar xvfp wpdesignit.tar
Move wpdesignit.cgi to your cgi-bin folder and CHMOD to 755
Edit the locations in wpdesignit.cgi to where you will store the working files
Create a folder under your root web page folder called wpdesignit
CHMOD the wpdesignit folder you just created to 777
Move all other folders and files to the wpdesignit folder you created above
"I really loved your website because I HATE hassling with perl and cgi. (I'm an author and don't have time)."
- L. Schlumpf
Send us your thoughts

Questions?
Get this software title and over $8,000 of other eye-catching web software products for
only $9
Download Fuse Node.js Compiler