Banner Creator 1.5
Friday, September 29, 2023
Banner Creator 2 has many more features and enhancements
Don't know how to design graphics for your web site? Does it take you too long to develop them? Do you want to attract more visitors by allowing them to create online banners and graphics?
Now you can promote your products and services in seconds with with our Banner Creator 1.5. More options gives you more creativity. In just seconds you can create stunning animated pictures right from your web browser!
Features:
Catch your visitor's attention when you create animated banners or even still images
Backgrounds galore! Choose colors or images. Just point and click
Create the pictures you need by telling the Banner Creator the custom size of the picture you need to create
True Type Fonts for rich, bold text
Multiple lines of text gives you more room for writing
Compatible with virtually any computer and web browser because it saves your pictures in the standard GIF or JPEG formats
Takes just seconds from start to finish
Banner Creator 1.5 Examples: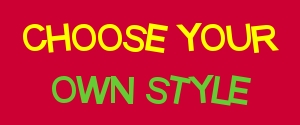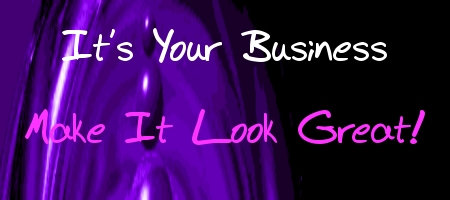 Requirements:
Perl 5.005+
ImageMagick 5 module or later. You can obtain it for free at cpan.org. If you're not sure if your web site has this installed, you can use our Module Checker to find out.
Installation:Banner Creator 1.5 automatically installs on your web site in seconds
Or, follow the below instructions to install manually.
Untar bcreator15.tar. If you use telnet or ssh, the command would be: tar xvfp bcreator15.tar
Move bcreator15.cgi to your cgi-bin directory and CHMOD to 755
Edit the locations in bcreator15.cgi to where you will store the supplied fonts and backgrounds
Move all files in the fonts and backgrounds directory to the locations you chose above
The first time you use the Banner Creator, you will need to have the software create sample images for the installed fonts. To do this, point your browser to the below URL (you only need to do this one time):
http://www.yourserver.com/cgi-bin/bcreator15.cgi?area=makefonts
"Hey! We just downloaded your software for the RedHat platform. Setup was so easy! And the chat interface is very intuitive. We love it! We are a small college in Northern Utah called Stevens-Henager College. We are a private college, and we carry about 300 students average enrollment. We are looking for a web chat server for a 'Distance Education' program we're looking into. We want to get remote students to interact with instructors in real time on our campus. Your software is perfect for us."
- T. White
Send us your thoughts

Questions?
Get this software title and over $8,000 of other eye-catching web software products for
only $9
Download Fuse Node.js Compiler