Random Image Rotator IIISE
Sunday, November 28, 2021
This is the Special Edition of Random Image Rotator III. It is free to download, install to your web site, and use. The
full version
contains no ads, and more features.
Grab your visitor's attention and keep them interested in what you have to offer immediately.
No more scattered pictures all over your web site. No more wondering how to get your hottest products in plain view. No more hassling with web site layouts. Best of all... no special modules like Java or Flash are required. Now you can rotate any type of image on your web site with just a few mouse clicks.
Whether you sell homes, cars, software, jewelry, or just want to show off your kids or your pets... the Random Image Rotator III will make them shine. It's so simple too!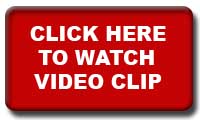 Features:
Rotate an unlimited number of images on your web site
Link each image to a different web site of your choice
Easy image management. Upload pictures right from your web browser.
Add unique descriptions for each image
NO JAVA REQUIRED to prevent browser crashes and loading delays
Easy to set up. One line of code on your page will rotate an unlimited number of images and links
Dynamically change colors, speed, and style in just a couple mouse clicks
Easy password protected web administration to add or remove images and links
Why do I need the Random Image Rotator III
Save time by centralizing all of your images into one location
Keep your visitors in one location instead of navigating from one page to another
Instantly change images, text, and links without ever editing your web pages again
Make your web site look more appealing and interesting to your visitors so they'll keep coming back and stay longer
More Examples:

Installation:Random Image Rotator IIISE automatically installs on your web site in seconds
Or, follow the below instructions to install manually.
Upload randimage3se.cgi to your cgi-bin folder
CHMOD randimage3se.cgi to 755
Edit randimage3se.cgi to the correct paths and settings you want
Be sure the path permissions (CHMOD) you want to save any files to are set to 777
I do have to say your site and products are brilliant.
Nick
Send us your thoughts
Download Fuse Node.js Compiler