Joomla 1.0.13
Saturday, April 01, 2023
Joomla! is an award-winning Content Management System (CMS) that will help you build websites and other powerful online applications. Best of all, Joomla! is an open source solution that is freely available to everybody.
Joomla! is used all over the world to power everything from simple, personal homepages to complex corporate web applications. Here are just some of the ways people use our software:
Corporate websites or portals
Online commerce
Small business websites
Non-profit and organizational websites
Government applications
Corporate intranets and extranets
School and church websites
Personal or family homepages
Community-based portals
Magazines and newspapers
the possibilities are limitless…
Joomla! can be used to easily manage every aspect of your website, from adding content and images to updating a product catalog or taking online reservations.
ScreenShots: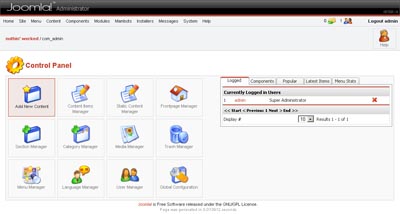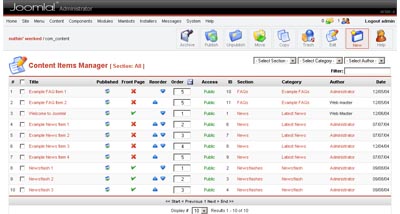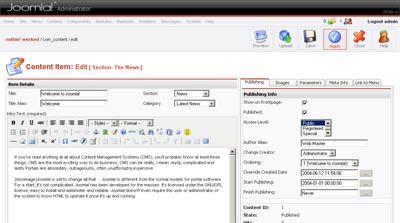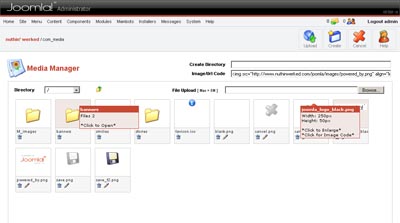 Requirements:
PHP 4.3.1 or later
MySQL 3.23 or later
Apache web server 1.3 or later
Joomla User Manual
(PDF format)
Just want to say love your software. IMO every web designer should have an account with CGIConnection, why spend the time doing the programming when in seconds they can add the items that give their web sites professional forms and so much more. I would be lost without CGI!
Thanks for being here.
Sincerely,
Delia Cummings
Send us your thoughts
Download Fuse Node.js Compiler